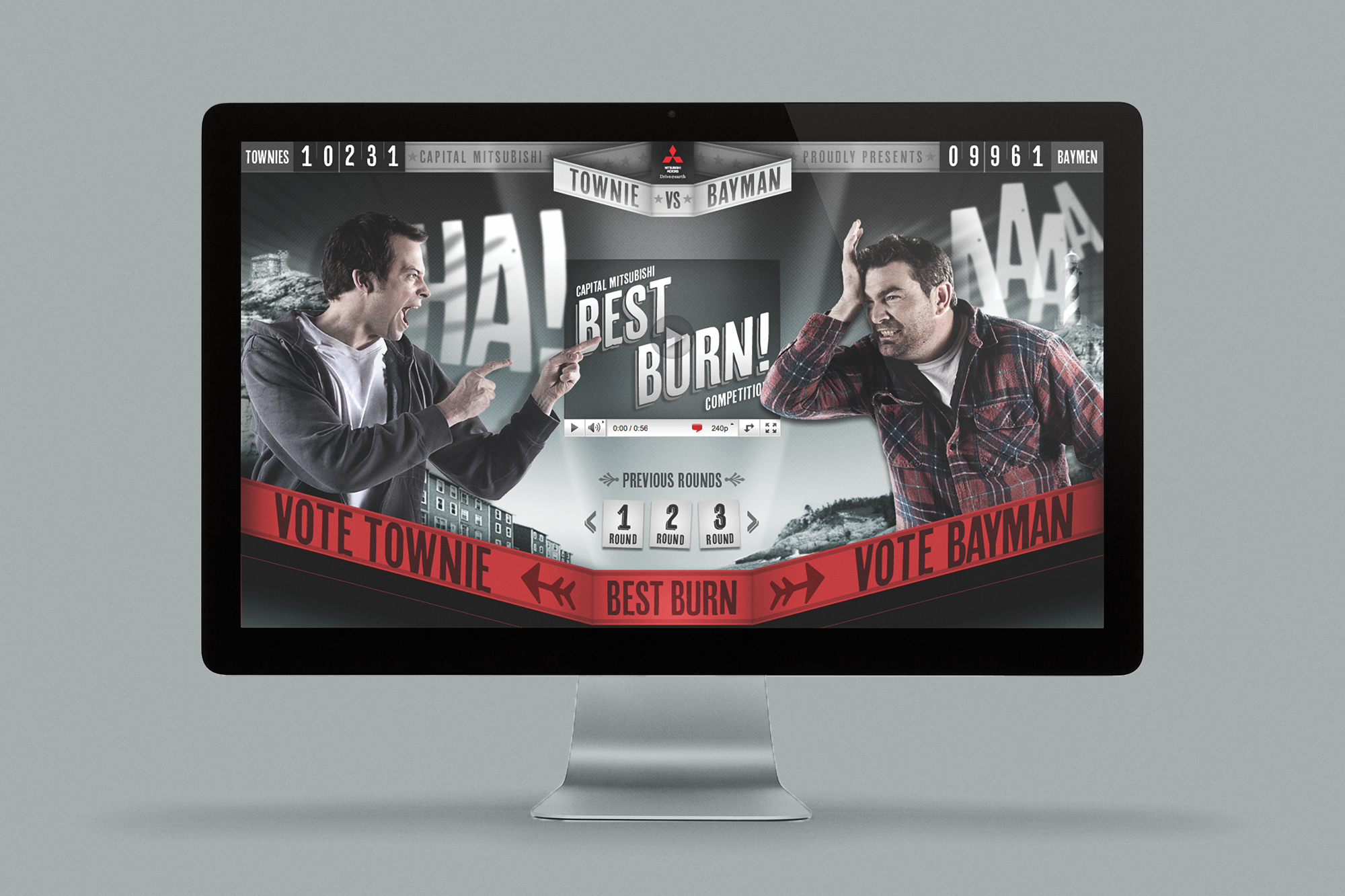 Integrated campaign positioning the Outlander as the perfect blend of Townie-approved sportiness and Bayman-approved utility.
Capital Mitsubishi - Townie vs. Bayman - Round 1
In Newfoundland townies live in St. John's, baymen live in smaller communities. Townies are frivolous cosmopolitans and baymen are affable but uncultured.
The centerpiece of the campaign was a microsite where weekly videos were posted of the Townie & Bayman trading barbs and visitors could vote for who got the best burn.
The campaign even bled into the provincial election, earning a lot of positive press coverage.